3 Facebook Ads Strategies That will Delivery Our Content To Your Ideal Audience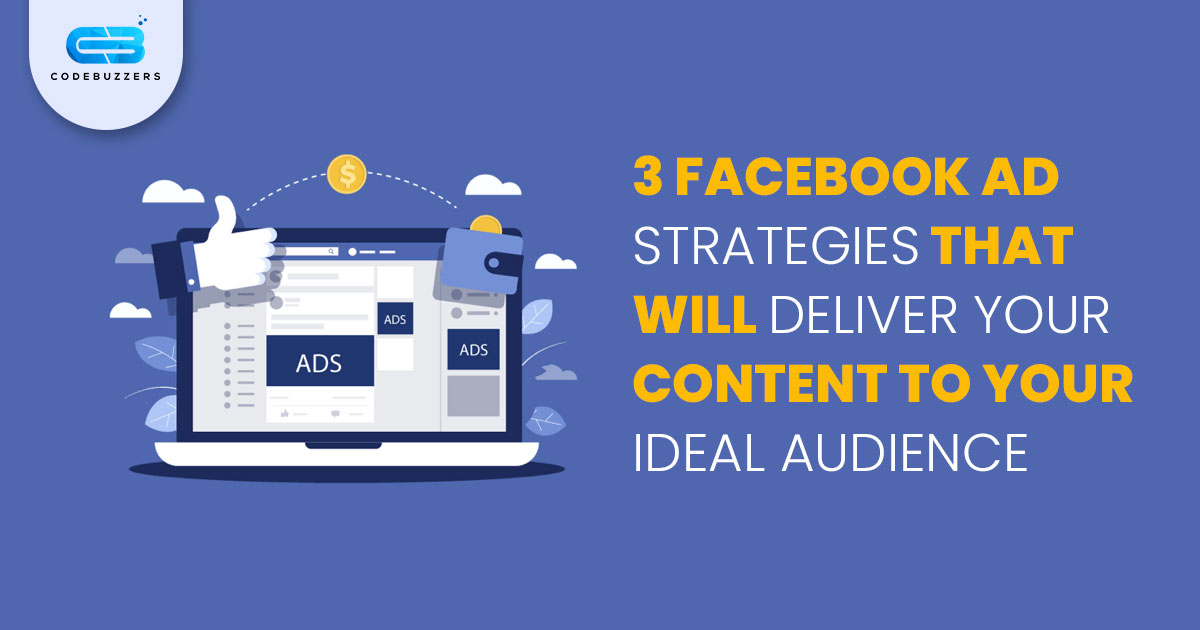 Have you set your foot on the journey of an entrepreneur? Are you the owner of a small business? Do you want your business to reach heights and outperform your competitors? Have you ever wondered what is one of the best ways to reach your targeted audience? Of course, through social media advertising(Facebook Ads). Ask this question to any digital marketing agency, and hear them say the same.
The first and the most important goal of every business is to boost brand visibility and attract customers to their brand.
Today, we are spilling the beans on the three most convincing strategies for promoting your brand's content by making use of Facebook advertising. Let's waste not a moment, and hop on to explore those strategies.
Design a content bucket to give your audience a vivid picture of your brand.
Content buckets or content categories, consist of discussion on diverse topics. The goal is not only to connect with the existing audience but also to reach those who aren't familiar with what your brand offers but are interested in the products and services that you offer.
To create an effective and successful content bucket, you just need to create a campaign. Whenever your brand publishes any content, you just need to include it within the campaign.
Before starting with your bucket, it is necessary to figure out the purpose of your brand. Formulate your goals and then design the content bucket. After designing the content bucket, fill them with innovative and original ideas.
"Create new campaign" on Facebook Ads manager.
Select an appropriate goal. For videos, we click on "video views". And for any other content, we generally choose "traffic" as the goal.
For an ad to go live, you need to decide whether to promote an existing post or create a new ad and publish it.
Now you must duplicate ads and keep posting to the same ad set to know which ones are outperforming the rest.
This is considered to be the best strategy since Facebook and not to forget, the audience decides which content is best. This will boost your brand visibility and drive traffic to your website.
Re-targeting the existing audience of your brand.
A brand must ensure a balance between both the existing audience and the new audience while targeting. As much as it is necessary to reach new audiences for your brand, you must also ensure to nurture and interact with those who already are a part of your audience.
Do you know how much Facebook ads help in re-targeting your existing audience? Facebook re-targeting ads target those audiences with new promotional content who have already been a part of your previous promotional content.
Facebook re-targeting also allows you to re-target those audiences who have read your blogs on your website by just installing a Facebook pixel to your brand's website.
Create a custom audience.
You need to choose either "website audience" or "video views" from the Facebook ads Manager to target your previous audience.
Create an ad and hit publish.
Your ad is live and your existing audience will now be reminded of you.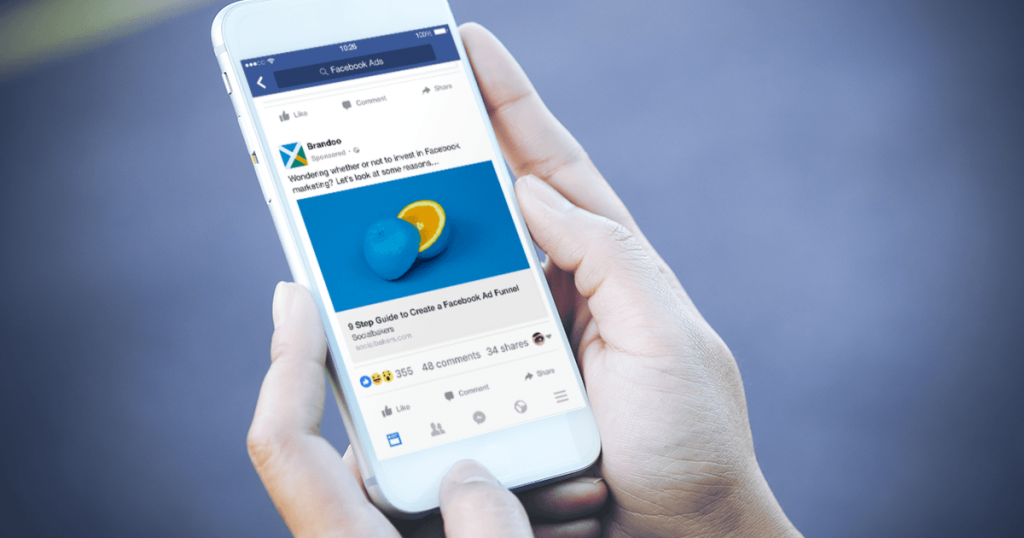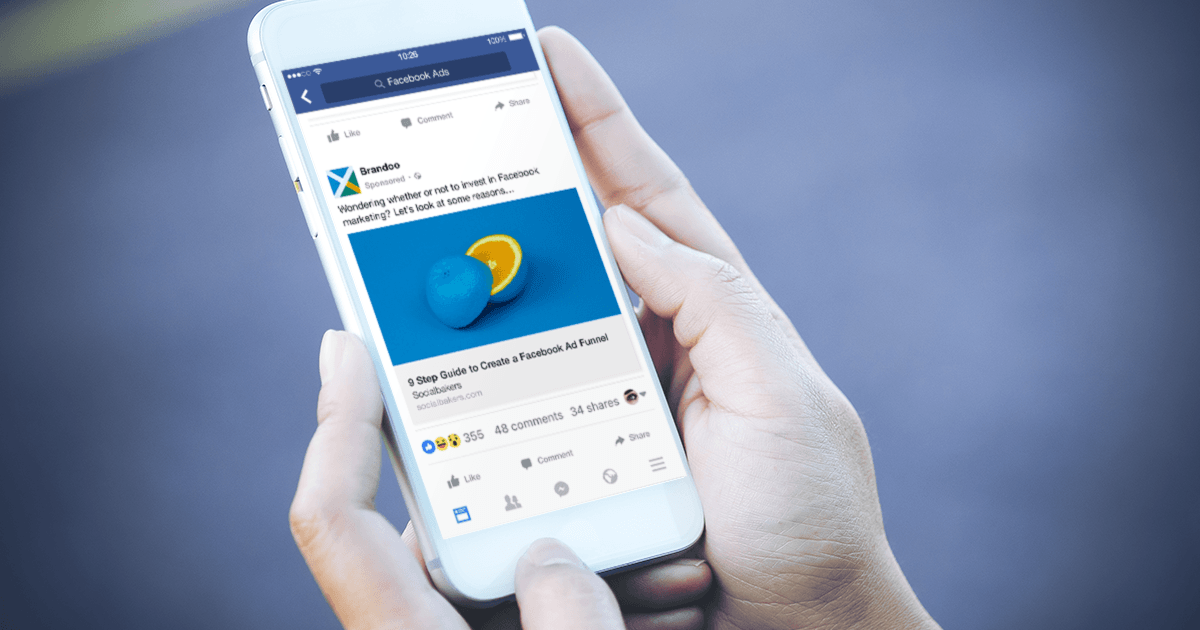 Who isn't fond of likes, comments and shares in their posts? But are they enough to fulfill your desired goals? Of course not! To make successful promotions through an effective sales and marketing funnel, you need to follow the above steps to target and re-target your audiences.
You must ensure to follow up with the individuals who either sign up or fill the lead forms to convert them into customers. Creating content relevant to the interests of your audience will help you to generate clicks from a perfect audience.
The world in which we are thriving today is the digital world. Today, every brand is constantly curating strategies to run successful Facebook ads to ramp up their business. Every single brand is connecting to a digital marketing agency that is assisting them to amplify their growth. A digital marketing agency consists of professionals who are well-versed with the current trends of marketing.
With millions and millions of people browsing Facebook, it is impossible to say that your targeted audience isn't online. You just need to implement the correct and effective strategies to reach them. The above strategies are the most effective and reliable strategies which will deliver your content to your perfect audience. Implementing these strategies will help you to boost your brand visibility and convert your audience into loyal customers.
CodeBuzzers Technologies is a digital marketing agency in Kolkata consisting of professionals who are skilled to boost your brand visibility by creating plans which include planning, designing and implementing the strategies, SEO and scrutinizing the performance of your ads. Reach out to us for we are the best digital marketing agency in Kolkata.