8 simple steps to create your own Mobile Application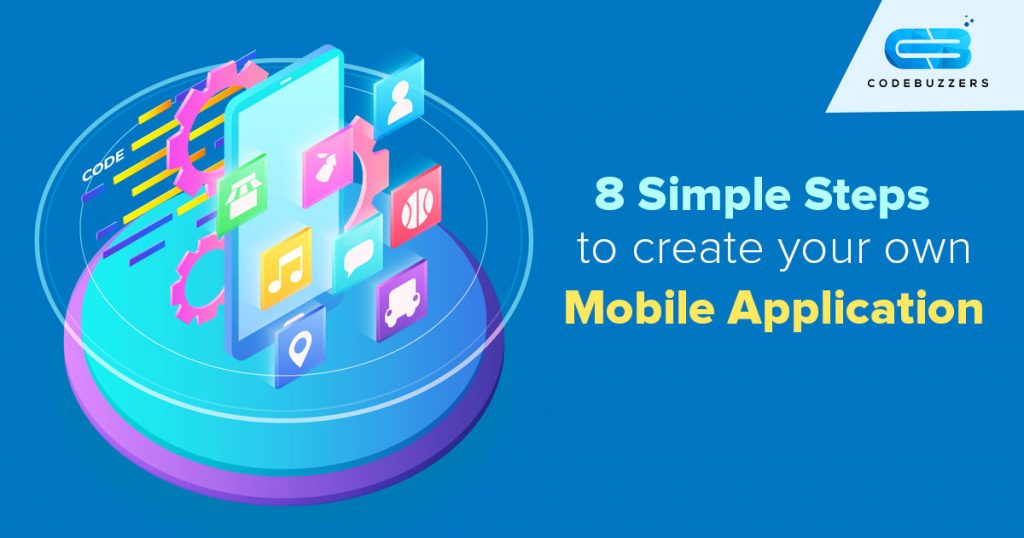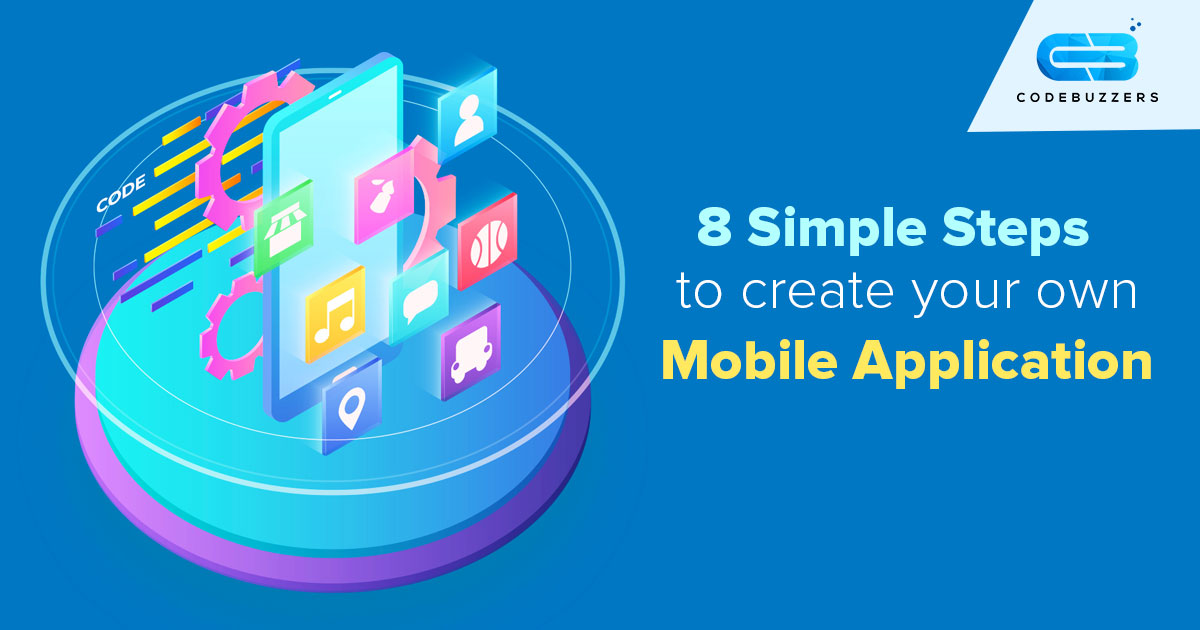 10 years ago, it was difficult to think about building an application with so ease as it is nowadays. Mobile app development company in Kolkata has made it possible.  Earlier, people didn't have smartphones as they have now. Due to which more and more mobile applications are coming up in the market.
Well, we all use different types of applications. Starting in the morning to the end of the day. Whether checking the bank balance or to order food, mobile applications are needed for our daily activities. Want to create a mobile application? Then you must follow these 8 simple steps.
Creating the concept of your own app
You need a concept before building an application. It is necessary for a small business owner to build a mobile application. The main reason for business owners to connect with a mobile app development company is to boost consumer awareness.
Other than this, mobile applications also offer entertainment to the users and it makes it easier to shop online. A mobile application also provides chatbot where customers direct and quick support. The reviews of the customer help a company to produce better products.
Mobile applications are the best for an e-commerce website. It makes it easier for a person to choose from the list of products and can buy it later. Quick delivery enhances the growth of the business. Mobile applications increase brand awareness and customer loyalty.
Market and Competitor Research
Before building an application, one thing that is required is proper market and competitor research. Mobile app development company do an extreme level of market research to meet the goals of a business owner.
What ideas have been used by the competitor? What is their strategy? Research more on this, and try to do better from them.
Initial App Design
First, come up with an initial app design, then progress with the further steps. Some of you have been thinking of web designers who will design.
But you can do it with a little bit of basic understanding. As of now you have been used to a number of mobile applications. So, now you have to pick out some themes, combine those elements together that will be the bone of the application. An app builder has made the process easy. Add in your branding and you are good to go.
An app builder makes the complicated part of the process that is designing, very simple. You need to select the type of application you want, need to add a template, and you can now create your own application.
Prototype
Mobile app development company focuses on building up a prototype. When you are done with the designing part, it is time to start building. Prototype helps in getting a grip and see your vision on a real level.
With the help of an app developer, you get the best type of mobile application. It is not the final step but it is an important step for the proper functionality of an application.
A/B Testing
Mobile app development company conducts A/B testing and to get feedback. A/B testing is required when you have more than two aspects of design. 
You can create two versions of the application with small tweaks and changes. These versions can be used for getting feedback. Focus on the group that tests both the versions and provides you the feedback.
With each focus group you need to pay after a certain period of time. It is worth it for getting anonymous feedback for better working of an application.
Start marketing your application
You need to start marketing your application before establishing it in the market. It is difficult to float your application without marketing. Marketing is essential in a mobile app development company otherwise they have to incur huge losses.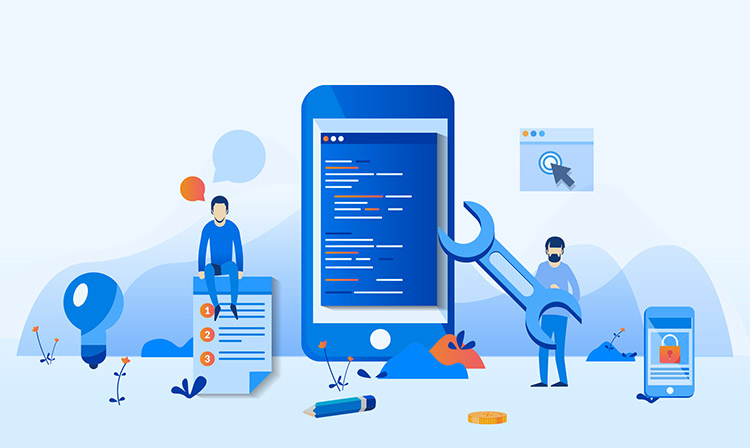 Launch your application on Play Store
When you have completed doing campaign marketing it is time to launch the application on Play Store. The greater number of downloads implies the success and popularity of an application.
Don't choose an international or national day to launch the application as people's attention will be on that day not on the Play Store. It is better to launch the application on a regular day.
Promote you application
Promotion has been made easier with a number of social media applications in the market. Social media is the best platform for the promotion of your application. Most mobile app development company start promotions with the help of social media marketing.
Those who are having a website, make sure that you provide details of the newly launched application.
Summing up
These are all about creating mobile applications on your own. If you get somewhere in this process, you can take the help of a mobile app development company.