Designing Your Own App in 2022. Things You Must Know!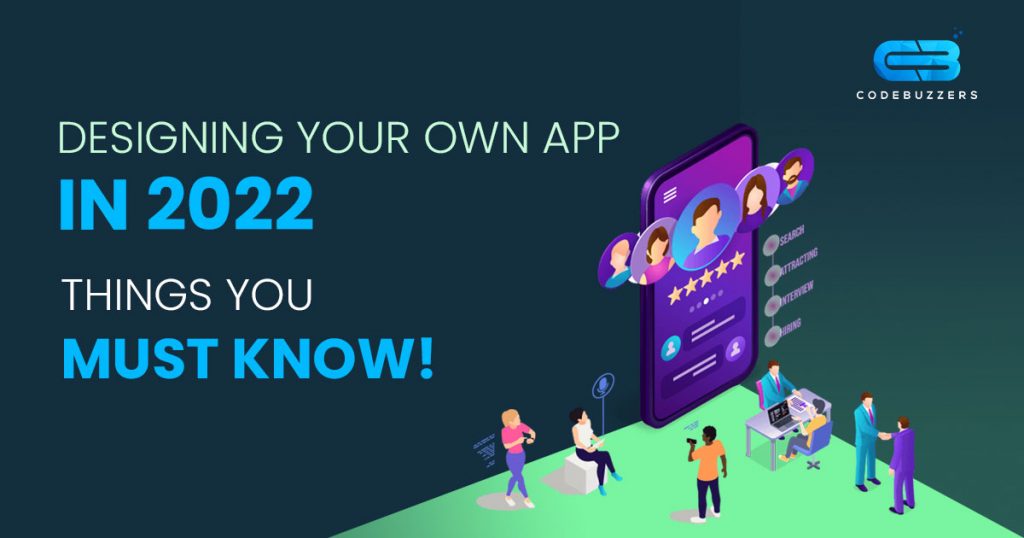 We live in a world where mobile app rule, literally! As the number of smartphone users crawls above three billion (at the time of writing this post), we can easily foresee a huge market of mobile apps in the years ahead.
And why not! From emergency medicines to lazy munching to dating to chat and lots more, we have an app (and more) for each. Keeping in mind the endless use cases for apps, mobile app development companies hold high hopes in the industry. They are constantly looking for new application ideas that can stand out from the already existing ones. The journey from ideation of a concept to converting it into an app is complex. And there are certain things one must keep in mind to bring out an idea in reality as an app.
This post is for anyone and everyone who want to design their own app in 2022.
Learning About The App Designing Tools
The first thing that attracts a user is a great design that pleases everyone who uses the app. Knowing about the right designing tool is the first step to creating your own app. There are several designing tools and each comes with its own pros and cons. So, choosing the right one needs effort.
1. Adobe XD
Adobe XD is your go-to app if you are looking for a complete solution software tailored for designing all kinds of mobile apps, tablet apps, and web-based apps. The tool allows to design creative experiences for apps and share or publish them instantly for feedback. You can go from idea to prototype to design mode with just a click.
2. Adobe Photoshop
No prize for guessing that Adobe Photoshop is the most popular app designing tool. Preferred by a majority of UI/UX designers for a long time, the tool is compatible with both Windows and iOS. The tool gives a number of options for exporting your pixel-based designs so that you do not have to compromise with them.
3. Sketch
Designers use Sketch for its efficiency and accuracy, especially if a team is working on an app. It is designed for iOS and lets designers collaborate easily with the Sync Cloud. Sketch provides you with libraries where the team can share symbols and styles across different documents.
4. InVision
InVision is the perfect modern app design software compatible with all the major browsers and very easy to use. The tool is used for creating fast and hassle-free interactive prototypes and mockup designs.
5. Moqups
Moqups is a streamlined app that lets you envision, test and validate your ideas with quick wireframes and detailed mockups. Moqups is a flexible design solution that adapts to your workflow.
Moving On To The App Design Process
Now that we have enlisted some great designing tools, let's discuss the process of designing a mobile app.
1. Define Goals
Most of the ideas get shelved due to the lack of proper ideation and defining the ultimate goals. Start by keeping the entire team on the same page. And then start with points like:
Why do you want to create the app? What is the ultimate motive?
What is the purpose of the app? What do you aim to provide the user with?
How will you invest in the project, and how will the project generate revenue?
Research your competitor and niche before you proceed.
2. Specification
Start noting down the technical aspects that come into the picture from now onwards. Note down every single detail and particular that might be important – the aim of the app and how you want to achieve the goals and by when. Include things like your estimation, timeline and target group.
3. Wireframe
Once the first two steps are rightly done, start with this step. The wireframe is the first look at how the app interface looks like. A UX designer checks this involving the team members of the mobile app development company in Kolkata. Wireframing is creating the structure of the interface and interaction of the app.
4. Prototype
Congratulations, you are already through the prototype of your app! It is a vital step in mobile app designing. A prototype is an early model of the app that designers use to test the process and the concept before it is out into the world. Testing a prototype saves a lot of time and money by eliminating the risk of unnecessary production costs.
5. Visual Design
Up next is the visual design which shows how your design looks like. Not to be confused with the prototype, here you can only check the visual effects and not how the app functions.
6. Interface Animation
Interface animation lets a user understand how the app functions, the hierarchy of a particular screen, and how to move to the next. Details on micro animation, transition animation and graphic animation are noted in this step.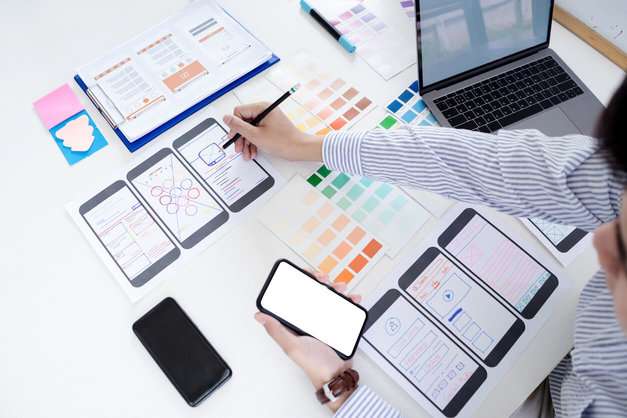 7. Testing
You have made it through the last step and the most important one. You can't afford to launch an app without testing it. Testing an app thoroughly before launching it needs punctilious planning – right from app performance to aesthetics to everything else.
To Sum Up
Creating an app is not difficult if you know how to go ahead step-by-step. A mobile app development company in Kolkata follows these (and many more) processes to make the world trapped in your smartphone easily accessible, aesthetically pleasing, and fast.