How to achieve consistent growth in SEO?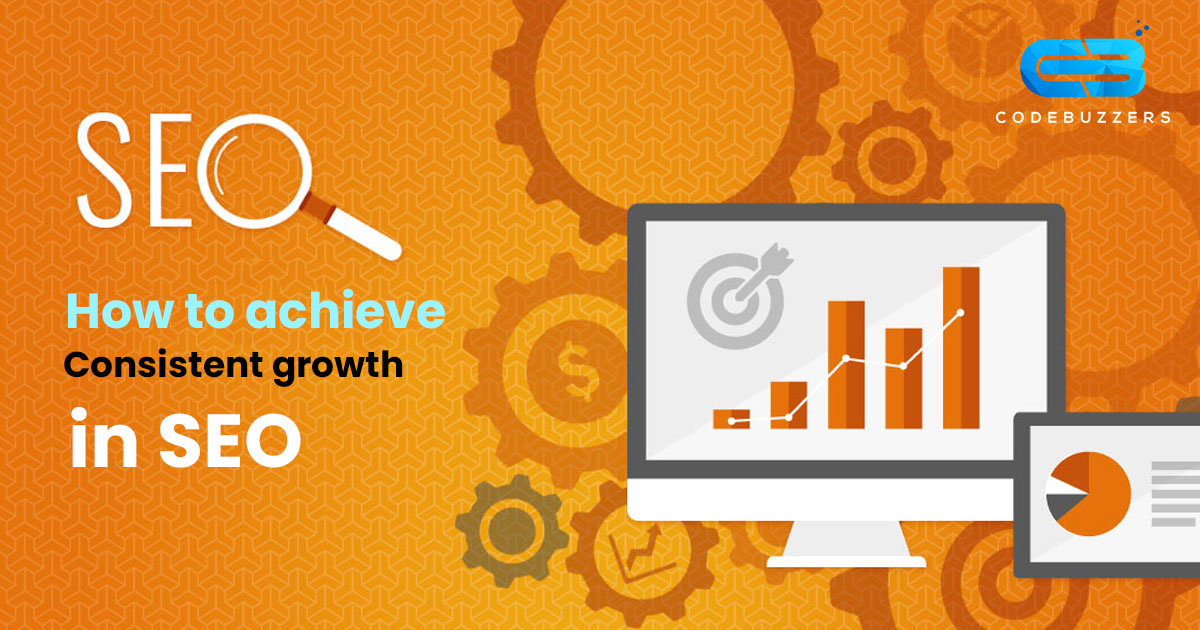 Well! SEO is something which requires regular research on the updates made by Google. SEO service is all about keeping yourself updated with the new algorithm. Having a good grip and knowledge on SEO is important for the growth of the website.
SEO specialists are the one who acts as a middlemen between a developer and writer. An SEO analyst is the one who communicates both with developers and writers and fills the gap. Developer develops the website on the basis of the discussion done with the SEO analyst and the writer also has to do the same.
For this reason, it is important to be updated with the latest changes. Let us discuss how you can also achieve growth in SEO.
Knowledge
Theoretical knowledge is just not enough. With theoretical knowledge one must also have practical knowledge. Often the one providing digital marketing services in Kolkata, only knows the theoretical part but lacks practical knowledge.
We find many freshers who pretend to know everything related to SEO, but they fail when it comes to showing practical skills or technical skills. This doesn't come overnight, regular practice and study builds up your confidence.
Algorithms
As we all know that Google keeps on updating its algorithm. Due to which it is very important for an individual to keep themselves updated with the algorithm of Google if they want to be in this field.
Apart from algorithms, they must also know about the free extension and website that can help in performing better SEO. SEMrush, ahref are some tools that help in identifying the error of the website.
Broken links, HTTPS issue, missing alt text and many more such errors are being reflected in ahref. Taking the help of such websites can help you in ranking the website at the first page.
Content
SEO service is incomplete without content. We know that content is the part handled by content writers. But without SEO it is difficult to write content. The SEO team decides and makes a strategy on which type of blog topic will be suitable for a particular website.
After deciding on the topic the SEO team sit with the content team and executes the further process. Next, the content writers show their magic with words, proper keyword placement and with some good words. Informative content attracts more visitors and traffic to the website.
Backlinks
While rendering an SEO service, one needs to know what are the types of backlinks and why should we do backlinks? Backlinks are important as they are the foundation of Google's PageRank Algorithm.
Only doing random backlinks will not do, it must be a quality backlinks. There is no use of doing backlinks that give no follow links. Here also you require research, a research on do follow links that actually leads to the betterment of the website.
Competitive Analysis
As an SEO analyst it is very important to do competitive analysis. This is done to see what your competitors are doing and what keeps them at the first page of the website.
You can even generate the report from different free websites on the backlinks of your competitor's website. Later, you can use those links for building your website's backlinks. Competitive analysis should also be done before writing a content.
Technical audit and heuword research is also an important part to be done in SEO.
Putting the tags, title and description properly helps a website to perform better and to reach out to more people.
Social media marketing
For spreading brand awareness, you must try social media marketing. If you have established your small business and now want to promote it. Then, social media marketing is the simplest way to promote and spread brand awareness.
Social media marketing is the part of SEO service and it is said to be the best strategy when it comes to generating leads and spreading awareness. Facebook and Instagram are the most popular social media platforms that drive more audience to the website. Customers mainly search for the social page of the website. Therefore, a website must have their social media pages for a better response from the customer and to generate more leads.
PPC
Pay per click or PPC is another part of digital marketing. It is an organic way of driving traffic. All these aspects of SEO are what makes it different from traditional marketing. Nowadays, people are switching to digital marketing rather than using traditional methods of marketing.
Summing up
This was all about the tips with which you can also achieve consistent growth in SEO. Remember one thing that an SEO service is all about planning and putting your ideas on the website. With the right strategy and planning your website can easily rank on the first page of Google.